Repeat Prescriptions
There are several ways of ordering your repeat prescription. Whichever way you choose, we will have your prescription ready for collection or at your nominated pharmacy two working days after you request it.
For safety with medicines, we need full and accurate information about all medicines you are requesting, and may have to refuse a prescription if we cannot be sure of the exact strength and dose.
See below for ordering methods: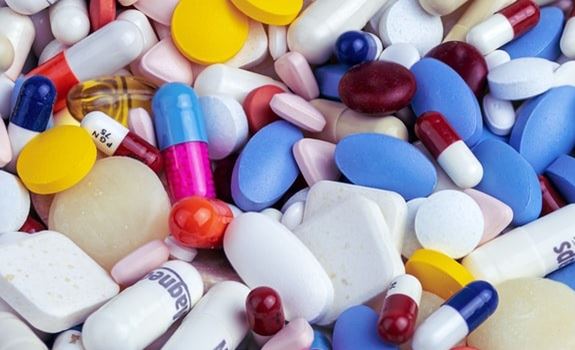 Online
Order your prescription via the link at the top of this page. You will need to have first registered with the practice to be given your secure ID and pass code and you will be asked to choose a password when you first log in. After that you will have online access to your medicines list on your computer record at the surgery and can order your repeat prescription direct.
By hand
Bring the counterfoil (the printout from the right hand side of your last prescription) to reception at any time. Put a tick in the box next to the item(s) that you need and hand it in or place it in the box next to the reception counter. Please do not submit requests on other pieces of paper as we need the full information from the counterfoil slip.
By post
Post the printout from the right hand side of your last prescription to us. Remember to tick the box next to the medicine(s) you need and if you want us to post the prescription back to you, please enclose a stamped addressed envelope.
By pharmacy delivery
We have arranged for several of our local chemists to collect prescriptions from the surgery and deliver the medicines to your home. If you would like to use this service, please speak to the reception staff or ask at your pharmacy. If you prefer to order by telephone, speak to your local pharmacist to set up this service.
For medicine safety reasons, we cannot accept telephone requests for repeat medication.
Prescription Fees
Help with NHS costs
In England, around 90% of prescription items are dispensed free. This includes exemptions from charging for those on low incomes, such as:
those on specific benefits or through the NHS Low Income Scheme
those who are age exempt
those with certain medical conditions
More information is available at NHS Choices
NHS Charges
These charges apply in England only. In Northern Ireland, Scotland and Wales prescriptions are free of charge.
Prescription (per item): £9.65
12-month prepayment certificate (PPC): £111.60
3-month PPC: £31.25
If you will have to pay for four or more prescription items in three months or more than 14 items in 12 months, you may find it cheaper to buy a PPC.
Telephone advice and order line 0845 850 0030
General Public - Buy or Renew a PPC On-line
There is further information about prescription exemptions and fees on the NHS website.
Self care
The NHS and Wirral CCG both have policies relating to the management of minor, self limiting conditions that can be treated with over the counter medications. In general you will not be prescribed a medication which can be purchased over the counter.
The NHS spends aournd £569 million pounds per year prescribing medications which can be purchased over the counter. By reducing this amount, the NHS can give priority to treatments for people with more serious conditions, such as cancer, diabetes and mental health problems.
Purchasing over the counter medications is also faster for you as you will not need to wait for an appointment with a GP or nurse.
Sick day rules
Some medications need to be stopped if you have diarrhoea or vomiting or are acutely unwell. We have produced a leaflet which explains this in more detail. The medications in question are
ACE inhibitors (name ends in "pril")
ARB (name ends in "sartan")
Diuretic "water tablet" eg. Furosemide, indapamide, bendroflumethiazide, spironolactone
Metformin
Diabetic drugs ending in "gliflozin"
NSAIDs eg. ibuprofen, diclofenac, naproxen